Whitepages Premium is a membership-based service, set to auto-renew each billing period. Please note that canceling your membership:
Will stop any future membership fees
Will NOT discontinue the access to the membership benefits you have already paid for
To cancel the auto-renewal of your Premium Membership, please follow these instructions:
Visit Whitepages Premium at premium.whitepages.com.
Click Sign In in the upper right corner and login to your Whitepages Premium account with your email address and password.

On the dashboard page, click Account Settings from the menu.

In the Subscription info box, click the blue Cancel Autorenew link in the lower-left of the box.


You will be asked to confirm your cancellation and provide a reason. After choosing Confirm Cancellation, your membership will no longer automatically renew.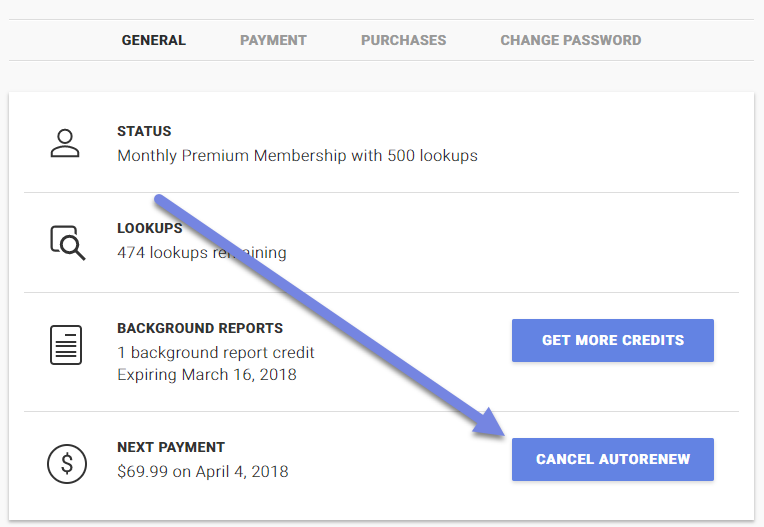 You will receive an email confirmation after cancellation.
Please note: cancelling will not delete or permanently close an account. If you need Whitepages Premium services again in the future, you have the ability to reactivate after logging in. 
If this does not cancel your membership or you do not receive a cancellation confirmation email, please contact us by [submitting a request].